The Summer Youth Recreation Program (SYRP), offers a  broad range of stimulating workshops and activities covering physical, artistic and creative skill development for children between the ages of 4 and 15.  Dependent on funding, SYRP runs annually during weekdays throughout July and August.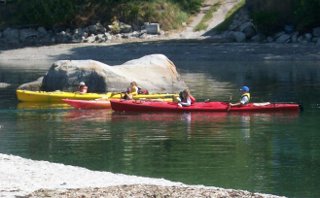 Under the organization of the Summer Youth Program Coordinator, members of the community come together to share their skills with youth. Over the years,  programs have included soccer, archery, circus, radio, African drumming, kayaking and so much more! Every year, an impressive range of activities are planned from outdoor sports to dance, music, and arts & crafts.
Workshops have been so popular that the SCCA is challenged with waitlists.  It's an exciting highlight of the summer for children and their families and is appreciated by the community at large.
SYRP strives to meet the needs of this community as it offers programming not normally accessible in our remote community. SCCA also ensures that program fees are set low so that all children can participate. The Summer Youth Recreation Program promotes inclusion, socialization and learning, all of which are very important for healthy development in children and youth and, therefore, a healthy and thriving community.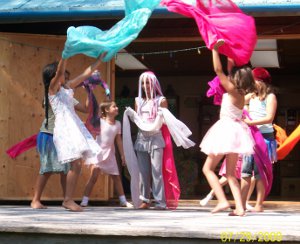 Many community partners and sponsors make this program possible. The SCCA wishes to thank all of the donors and granters as without them this annual success wouldn't be possible.  Please consider supporting SYRP with a donation of any size.
We acknowledge the financial assistance of the Province of BC through the Community Gaming Grant.