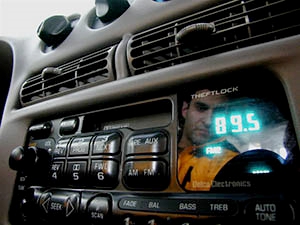 Cortes Community Radio at 89.5 CKTZ-FM has brought Cortes Islanders together via the airwaves. With excellent programming, savvy radio hosts and endless amounts of great music, Cortes Radio at 89.5FM has aficionados all over the Discovery Islands and listeners even as far away as Campbell River, Black Creek, Hornby and Denman Islands.
Listeners from Europe, India and Mexico tune in regularly as Cortes Community Radio is broadcast over the internet at cortesisland.com, on Shoutcast and at Tunein.com.
Cortes Radio aims to bring you intelligent, innovative, entertaining and alternative programming. On any given random day, you could also be treated to live, in-studio performances by local, minority and Canadian actors and musicians.
Your volunteer radio hosts and DJs could range anywhere from 10 years old to 70 plus! People of all ages and backgrounds have the opportunity to get creative with radio and acquire media skills at the station.
Cortes Radio is also a great way to learn about any concerns, interests and activities of the Northern Gulf Islands. Community groups are welcome to use the radio as an opportunity to communicate with the public in general.
As a not-for-profit society, Cortes Community Radio relies on volunteers for programming with one staff member, Sean Coyote, who is the operations/technical director. For extreme entertainment, come to the bi-annual lip-sync fundraisers MC'd by Rick Bockner. Other fundraising that keeps them on air includes the annual drive-in movie behind Manson's Hall, DJ dances, raffles, grants and show sponsorships.  You can donate on-line via paypal too!
Cortes Radio 89.5FM is truly radio for community, by community.
For more information, contact Cortes Radio:
by email: cortesradio@gmail.com
or phone: 250-935-0200
or by post: Box 97, Manson's Landing, B.C. V0P 1K0