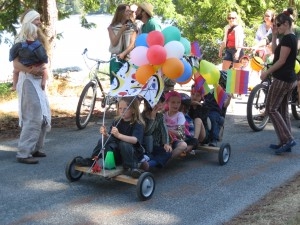 Cortes Day is an annual event organized and funded by the SCCA with much collaboration from the community, vendors and other organizations.Cortes Day is held on the third Saturday of July at Smelt Bay Provincial Park.
Cortes Day is a complete celebration of Cortes Island starting with a parade! The day is filled with activities for children and adults, such as the famous Nail, Sail and Bail race.
You'll have to stay the entire day to do it all! Peruse the wares created by local artisans and crafts people, join in a competitive game of horseshoes, and picnic on the lawn or stunning beach in the Smelt Bay Provincial Park. You can also get up to speed on what's happening in the community by visiting one of the many tables set up by local non-profits and organizations.
Most of all, Cortes Day is a celebration of this beautiful island and what we all contribute to make this community so uniquely alive!
Things to know before you pack for Cortes Day: food vendors will be on site for lunch, snacks and drinks. Everyone is welcome with the exception of the four-legged family members – please leave them at home. The Park does provide latrines. This is a family event and is not licensed for alcohol consumption. Bring sun protection and water.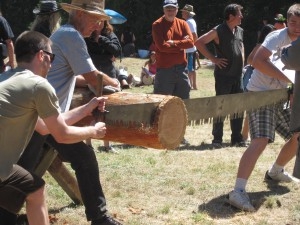 If you are interested in setting up a booth at the next Cortes Day, contact the SCCA at 250-935-0015.